Light Year, a Dutch startup, recently released a prototype of what they term as the first vehicle capable of handling long distances with the sun as the only source of power.
While giving his speech at the unveiling ceremony, Lex Hoelfsloot, the company's CEO, said that the Light Year One "represents a new generation of driving."
The Dutch startup, in a press release, detailed their Light Year One concept that was released in June, in their attempt to disrupt the electric vehicle industry, which is experiencing exponential growth.
Light Year One hood and roof are made of five square meters of integrated solar cells encased in safety glass. The company claims that the safety glass is solid: that a fully-grown adult can safely walk on it.
The designer explains that the car can use its power with the utmost efficiency because it's made of high-t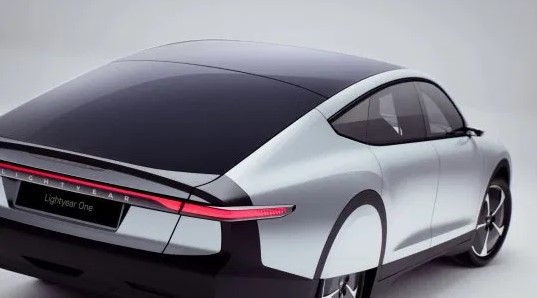 ech lightweight materials. This, according to the company, will help the vehicle achieve a range of 725 Km (WLTP). Besides, the vehicle used 83 Wh/km (WLTP) and accelerated from 0-100 in ten seconds.
Apart from its solar power recharging, the vehicle can also be charged at regular outlets and at charging stations.
With 60 kW fast charging, Light Year One efficient charging permits it to charge up to 570 km/h. With sunlight only, the car can charge at 12km/h.
Despite its lightweight, the company has ensured that the car adheres to the stringent safety regulations.
Hoefsloot added that "this is a great step towards achieving the company's mission of making clean mobility accessible to everyone. The main target of the vehicle is to fill in where electric cars fail. "He further said that research has indicated that the lack and range of charging options are still a major concern for people considering electric vehicles.
The World's Premier Long-Range Solar Car Revealed