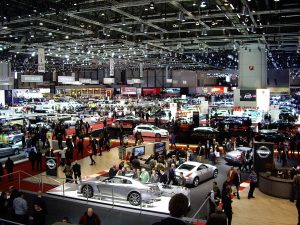 Sports cars are driven by, enjoyed by and admired by people all over the world; some expert drivers, others just interested in the car design. No matter the reason or level of interest, there is no shortage of events and shows to attend. Here are only a few of the biggest and arguably best car shows in the world that are worth the trip:
The Geneva Motor Show takes place in, well… Geneva. It is arguably the largest car show in the world, showing off and offering access to some of the best of the best sports cars and motor vehicles from every corner of the Earth. It offers everything from the classic sports cars all the way to over 100 brand new models, often unveiled for the first time at this show. 2019 marks the 89th year of the show, making it not only one of the largest and most well-attended shows in the world but also one of the oldest and longest-running as well.
London Motor Show; ExCel, otherwise known as the London Motor Show is the largest and the biggest car show in the entire UK and also one of the largest in the world. It boasts al of the international and local car brands and models that one would hope and expect to see at a car show, and so much more.
Le Mans; Le Mans has been around for over 85 years, and is the world's favourite and biggest endurance race in the world of motorsport. It is also a car show and showcase of some of the fastest and most powerful vehicles in the world.
Frankfurt Auto Show; this show focuses on a peek into the future, looking at some of the most impressive innovations in the world of autos. This includes concept cars, meaning cars that are not even in development or being manufactured as well as prototypes and demos of some in-car technology that will blow attendees minds.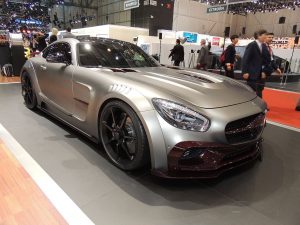 These are evidently just a few of many sports car shows and events that take place all over the world for car enthusiasts, car drivers, and those who may happen to be in the neighbourhood while the event is taking place. Ticket prices for these events vary mainly depending on the location of the event, size of the event, etc. Car shows are a great way to look at the past, present and future of the automotive industry.
Sports Car Shows All over the World